Emil 绝对是业余天文界大师级的人物
不仅行星拍得好,而且软件写的棒
AS!2绝对是目前效果最好,速度最快的软件
http://www.astrokraai.nl/
最近Emil在CN上发布了他的首个ASI120MM评测贴
不仅有行星,还有深空
行星自然是木星,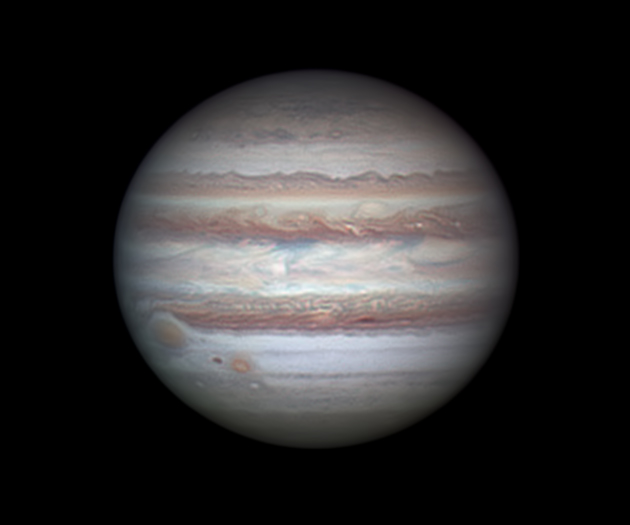 原帖地址:
http://www.cloudynights.com/ubbthreads/ ... ll/fpart/1
原帖内容:
Imaged with the ASI120MM CMOS camera. It is just a single (but good) RGB out of a whole bunch, so I'm definately not done processing yet.
I'm testing out the ASI120MM camera, and so far I like it. I did find what looks like some scattered light problems, showing a slight gradient in the images, but I'm sure that can be easily fixed and is probably not a camera issue. Other than that I really like the camera, most importantly because there are no artifacts as the Basler Ace had (and you sometimes still see in Flea3 images as well). I can stretch the **** out of my blue images, and they still look ok.
The camera also performs quite nicely on deepsky targets:
http://www.cloudynights.com/ubbthreads/ ... 29420/page...
, and appears to be very sensitive. I have done some comparison recordings (also together with Bart Declercq) with the Basler Ace aca640, but I find it difficult to say anything meaningful about that - and to be honest I haven't really thought about the best way to compare the images. The ASI120MM has much smaller pixels, and with my own telescope there was no way to get a comparable image scale. Also the transparancy was a bit variable, making the image sometimes appear 50% more bright or dim than 5 minutes ago.
I do have the impression that the signal/noise ratio seems very good, pretty much on par with the icx618 basler ace. But the highest QE is shifted a bit towards green light.
Anyways, it is a very fun camera to play around with, and I think this just became my primary planetary camera for anything but Venus (because the Basler Ace can do 200FPS when I crop, and the ASI120MM is a bit slower).
All channels were imaged at 1/50s and 50fps, recorded at 640x480 (center crop from the 1280x960 full resolution)
Cheers,
Emil
一段蓝色通道的动画,从动画来看,RGB还可以更好,现在还没处理完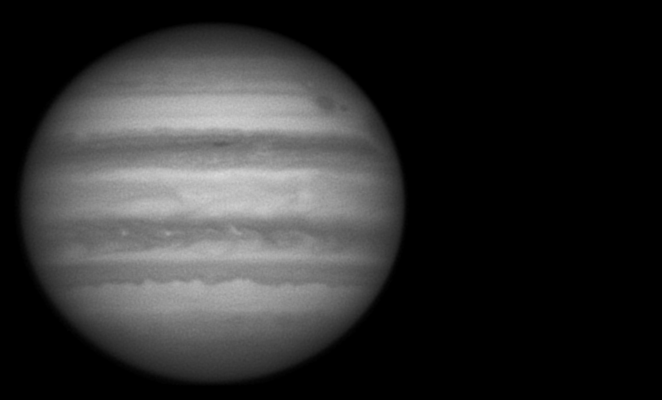 深空测试,超高解析度的M42核心
我们还在纠结于分解四合星的时候,Emil的图中E,F都出来了